This course is the natural evolution for whoever enjoyed his diving experiences during the PADI Open Water Diver course.
The objective is to refine your diving skills and knowledge and to increase your self-confidence. An important section of this course concerns the implications of the deep dives and the underwater navigation.
To enroll you need an Open Water certification.
Age Required
 15
 Junior Advanced Open Water Diver: 12
Time Required
5 dives (minimum 2 days)
Max Depth
30 mt/100 ft.
(12-14 years old: 21 mt./70 ft.)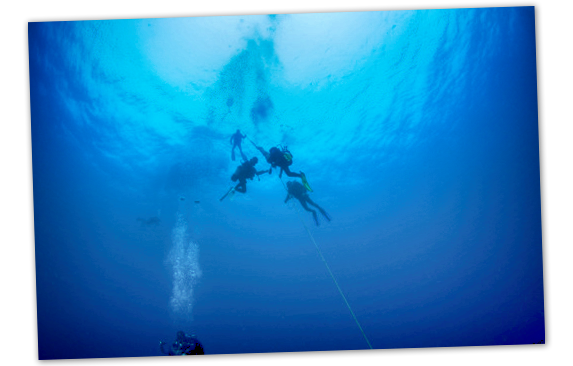 Course Planning
The course teaches the student the introduction to five different dive specialities.
The Deep Dive and Underwater Navigation are mandatory. For the remaining three it's up to the student to pick them from this speciality list
College Credits
You might be entitled college credits for this course.